Trainer Bios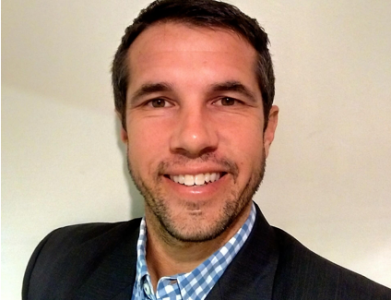 Nick Vilelle
Founder Entrepreneurship Motivation Network
---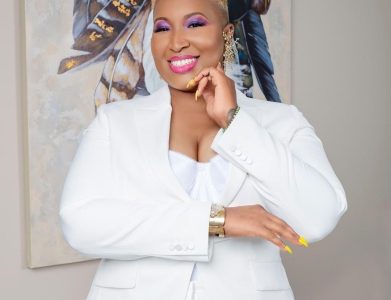 Omi Bell
Founder and CEO Black Girl Ventures
Shelly Omilâdè Bell known as "Omi" is a Serial Entrepreneur and Computer Scientist with a background in performance poetry, K-12 Education, and IP Strategy. She was named one of the Top 100 Powerful Women in Business by Entrepreneur Mag, Entrepreneur of the Year by Technically DC, and acknowledged as a Rising Brand Star by Adweek. Omi is the Founder/ CEO of Black Girl Ventures (BGV). Omi launched BGV from a living room in a house in Southeast DC to a multimillion-dollar game-changing social impact vehicle by using the power of social capital. BGV has held more than 50 programs and funded over 300 Black/Brown women-owned companies across the US, and directly impacted over 20,000 people across 64 countries. BGV has raised more than $1 million for 600-plus participants. Omi has been featured in Forbes, on Yahoo Finance, Good morning America, Fox Business, and more. BGV funds and scales tech-enabled, revenue-generating businesses (under $1M) founded by people who identify as Black/Brown and woman.
---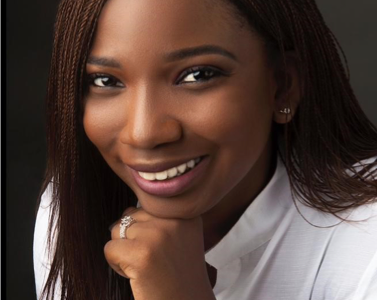 Abisoye Ajayi-Akinfolarin
Founder and CEO Pearls Africa
Abisoye Ajayi-Akinfolarin is a social impact entrepreneur who facilitates opportunities for vulnerable young girls in Nigeria through Pearls Africa – an NGO focused on promoting the cause and advancement of vulnerable young girls and women).  One of the initiatives of Pearls Africa is GirlsCoding, which equips, mentor, and coach girls from underserved communities in functional technology skills for the purpose of economic independence. Most of the beneficiaries are from the Slums, Correctional Center, Transit Homes and IDP Camps.  Girls who meet certain criteria are given internship opportunities with Technology Startups. 
Abisoye believes it's important for young girls to know how to be creative with technology and not just be delegated to being forever users and consumers of it, every young girl deserves to be technology-savvy: From learning the basic knowledge of how the computer works, to learning how to make good use of the Microsoft office suites, thereby making good powerpoint presentations, basic knowledge of programming language to enable them have an idea of how the website works and be able to build their own basic websites and apps.
Abisoye teaches young girls how to identify problems in their immediate environment and create technology solutions to them, thereby taking the girls from being mere users to creators of technology.  Abisoye believes through GirlsCoding, vulnerable young girls will have a voice and be economically empowered in the nearest future; through the series of trainings and exposure they receive. 
Abisoye has over 14 years experience in Information Technology Solutions Development and is an experienced, certified and qualified Information Technology Professional.  She is a Microsoft Certified Solutions Developer (MCSD) and Oracle Database Administrator (OCDBA), among others.  Abisoye is technology savvy and a data analyst with a passionate heart for change and a strong will to making it happen, and is one of the most powerful names in advocacy in Nigeria.  
Some of her many accolades include: Alumna of the U.S. Department of State-funded International Visitor Leadership Program (IVLP) – Education and Activism for Young Women track; Member of the United Nations Interagency Network on Youth Development (Youth4GenderEquality), New York; Member of the YALI Network, Washington D.C.; Youth Member of the Nigeria Economic Summit Group (NESG), Science and Technology Policy Commission; YTech100 Award recipient for contributions to the Nigerian Technology Space; YNaija Power List 2017 Honoree; HerNetwork Woman of the Year 2017 Awardee in the Technology Category; ELOY Social Entrepreneur of the Year 2017 Awardee; CNN Heroes 2018 Honoree; and BBC 100Women 2018 Honoree.  Abisoye's work has been published in several journals and articles in the United States, United Kingdom, Japan, Africa and Nigeria.
---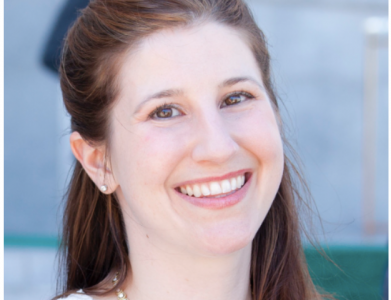 Peregrine Olander
Multimedia Producer and Photographer The American University of Paris
Peregrine Olander is a digital storyteller, filmmaker, and photographer who specializes in collaborative, multicultural projects and strategic content creation.  She has 10 years of experience creating media that bridge cultures and tell stories across the United States, Africa, Asia, and Europe.  Her particular interests are content strategy, as well as impact: empowering people of all ages to reflect upon the ubiquity of media creation and how the creative process impacts people on an individual level.  She also questions brand and self in the process of media creation.  In addition to being able to address the technicalities of video production, Peregrine focuses on how the process of content creation can be used to connect people while targeting key objectives such as civic engagement, capacity building, reinforcing community, and targeting rural communities.  Peregrine was the executive producer for the PEPFAR-funded Behavior Change Communications platform in the Democratic Republic of the Congo which culminated in a televisions series, "Rien Que La Verité," with between 3-5 million viewers per week.  Other highlights of this project, which ran from 2007-2010, include an album of original songs around the theme of HIV/AIDS education.  This album included collaboration of 13 top Congolese musicians,13 music videos, and an all-day concert for 30,000 people, featuring local and national NGO involvement.  During her time in the Congo, she also produced and co-directed three music videos raising awareness about gender-based violence as part of a U.S. Department of State initiative.  This project included a week-long workshop with American poet Toni Blackman, a group of Congolese musicians, and dancers.  In addition to her non-profit work, Peregrine has worked on the Webby-nominated "GE Show," using video to explore brand and identity for the company General Electric, which helped to transition the company into the digital era.  She has worked as a mentor and trainer to international students during her time as the first Multimedia Producer and Photographer at The American University of Paris where she established the media strategy for the University.  In 2017, she was a trainer on Digital Storytelling and cell phone video production at YALI TechCamp Abidjan.  In March 2018, Peregrine led two conferences in Togo on Digital Storytelling and Social Media; one for young entrepreneurs and local NGOs in Kpalimé and one with media professionals and journalists in Lomé.  She has a Bachelor of Arts in French Literature and a Master of Arts in Global Communications from The American University of Paris in Paris, France.
---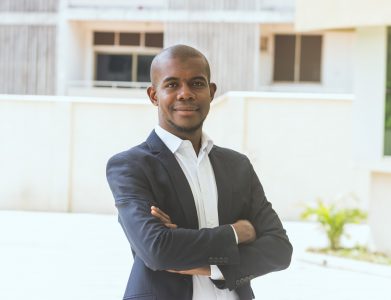 Daouda Hamadou
CEO NOVATECH
Daouda Hamadou graduated in Industrial Computer Science from the School of Mines, Industry and Geology (EMIG) of Niamey in 2004 and holds a Master of Business Administration from the African Development University (ADU Niamey), with a specialization in Leadership, Innovation, Technology and Entrepreneurship.  With more than ten years of experience in the digital technology sector in Niger, including six years at AREVA Mines Niger as IT Manager, he left the AREVA Group to create his own startup NOVATECH in 2014.  NOVATECH is a digital company specialized in offering innovative and digital services in server systems, network infrastructure, development of web and mobile applications, Internet of Things (IoT), and training and consulting in digital technologies.  It focuses on how technology can improve people's lives in health, agriculture, education, environment and services. Daouda is passionate about Information and Communication Technologies for Development (ICT4D) as well as Science, Technology, Engineering and Mathematics (STEM).  He benefited from GiveOneProject's Global Leadership Program in 2015 in Washington, United States.  He is a recipient of the Young African Leadership Initiative's (YALI) Mandela Washington Fellowship from Dartmouth College, United States in 2016 in Business, Innovation and Entrepreneurship.  He also participated in the YALI Regional Leadership Center in Dakar in October 2016 in Business and Entrepreneurship. Daouda was selected as a Young Leader in ICT by the International Telecommunication Union (ITU) in 2016 in Busan, South Korea.  He is a laureate of the Tony Elumelu Entrepreneurship Program in 2017.  He is the winner of the first entrepreneurship competition from Total Startupper Challenge Niger in 2016.  Daouda is also a fellow in the first cohort of the Young Leader Africa-France Program by the Africa-France Foundation and French Development Agency (AFD).  In 2015, Daouda co-founded the startup SAMARIA, a social enterprise that promotes youth entrepreneurship in Niger.  He is an active member of the YALI-Niger Association and has trained hundreds of young people in Leadership, Innovation, Technology and Entrepreneurship.  He was the secretary general of the Niger Association of Young Entrepreneurs.  He is laureate of the first Business Plan Competition of Niger, organized by the Chamber of Commerce of Niger and the World Bank.  He is the co-founder of the Fada-Tech Community, which aims to promote a dynamic digital technology ecosystem in Niger.  He is a radio host with his show "Tech News" on Radio Challenge FM 96.6Mhz. He is a member of the Organizing Committee of the Open Days on Information and Communication Technologies (JPOTIC) with the National Agency for the Information Society (ANSI).  Daouda is the Lead Manager of the Google Developer Community of Niamey (GDG Niamey).  Finally, he is the National Coach of the Robotics Team of Niger of Global First Challenge Robotics Olympics.
---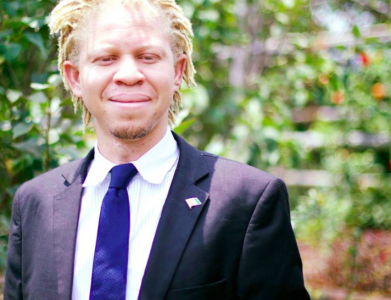 Sédrick N'GOTTA
President Open Africa Initiative
Sedrick N'GOTTA is a digital activist with over seven years' experience working in democracy and Governance fields, particularly on promoting technology for citizen participation, Transparency and anticorruption advocacy and elections monitoring.  Since September 2016, he is the head new media department of the High Authority for Good Governance, the anti-corruption agency of Côte d'Ivoire.  Before joining the High Authority for Good Governance, he served as lead expert on technology and digital Communications at the Platform of Civil Society Organizations for Observing Elections in Côte d'Ivoire (POECI) and was responsible for integrating information communication technologies into election observation activities.  In March 2016, he co-founded Open Africa Initiative (OAI) where he serves as president.  OAI is a non-profit which assists NGOs throughout French-speaking African countries to promote Information Technologies for development and civic technology-based projects.  Sedrick was a Mandela Washington Fellow 2016.  He is currently awarded a Chevening Scholarship that gives him the opportunity to pursue a Master of Arts in corruption and governance at the school of politics of the University of Sussex in the United Kingdom.
---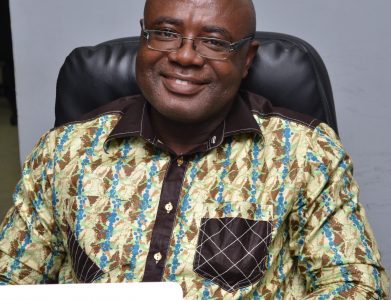 Kwami Ahiabenu, II
Director, Innovations www.penplusbytes.org
Kwami Ahiabenu, II is founder of www.penplusbytes.org, a non-profit organization that promotes journalistic innovation and good governance across Africa through the effective use of information communication technologies (ICT).  Under Kwami's leadership, the Institute established the African Elections Project, which seeks to enhance the ability of mainstream media and citizen journalists to harness the power of ICT technologies to provide timely, relevant, and impartial election coverage and analysis.  One of Ghana's foremost experts on information technology and democracy, Kwami has conducted numerous ICT trainings for African journalists and has written extensively on the political uses of information technology, including mobile phones and development, micro-­blogging, community radio, and social media.  He is also involved in accountability projects aimed at strengthening the media's monitoring role over the extractive sector in Liberia, Ghana, Tanzania and Uganda. Kwami has over 15 years of experience in Management, Marketing, New Media, Information and Communication Technologies (ICTs) and Development. He previously served as Executive Director of AITEC Ghana, as a board member of Ghana Information Network for Knowledge Sharing (GINKS), and as a Key Committee Member for the WSIS African Regional Meeting 2005.  Kwami is a Steve Biko and Foster Davies Fellow. He is co-­chair of the African Media Forum on Geospatial Information Systems (AMFGIS) under the auspices of the United Nations Commission for Africa (UNECA), and a Governing Council Member of the African University College of Communications. Kwami is a Reagan-­Fascell Democracy Fellow at the National Endowment for Democracy in Washington, D.C and holds an MBA degree. He currently writes a weekly column on technology and society for The Daily Graphic in Ghana.
---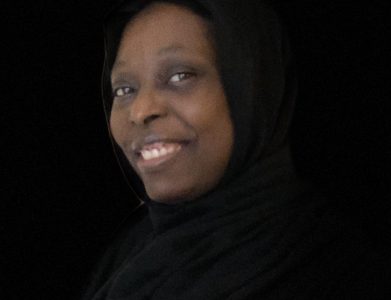 Jamila Fagge
Strategic Communications Specialist and Broadcast Journalist
Jamila Fagge is a multimedia journalist and seasoned expert on women's issues in Nigeria.  She has an exceptional record of success creating radio programming and social media campaigns for Hausa-speaking youth in Nigeria focused on issues critical to civil society development.  Jamila has built a successful career providing innovative media strategies and solutions that meet the unique challenges of Nigeria's political, cultural, media, and technology environments.
---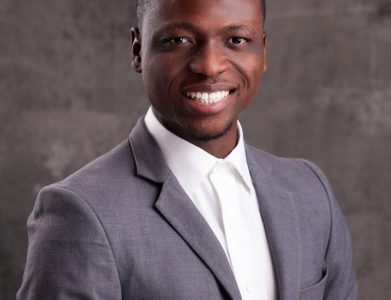 Adebayo Okeowo
Advocacy Coordinator Centre for Human Rights
Adebayo Okeowo is a human rights lawyer with vast experience working for African and international organizations including SERAC, Global Rights, Commonwealth Human Rights Initiative, and Global Integrity, amongst others.  He currently works as Advocacy Coordinator for the Centre for Human Rights based in Pretoria, South Africa and is a research fellow with the Center for Human Rights Science, Pittsburgh, United States.  As a lawyer, he has extensively used images and videos to bring attention to human rights issues and social justice problems, with some of his work earning him regional and international awards and recognition.  He has had his work featured in publications as well as exhibited in Ghana, Italy, Mauritius, South Africa and The Gambia.  He also gave a TED talk in 2017 on the TEDx Pretoria stage titled "Visually Disrupting Injustice."  Adebayo is part of the global team of Amnesty International's Digital Verification project which leverages technology to authenticate reports of human rights abuses with the aim of advancing accountability.  He holds an LL.M from the University of Pretoria and is also an alumnus of the International Institute of Human Rights, Strasbourg, France.
---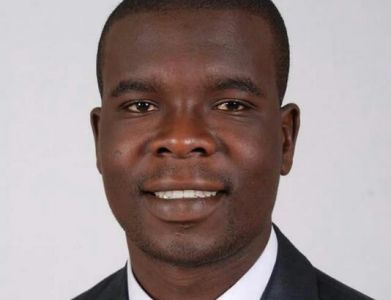 Chikosi Tawanda
Founder and CEO Road Rules Solutions
Chikosi Tawanda is a visionary and multi award winning technology entrepreneur with a passion for solving Africa's pertinent problems through innovative technologies.  Tawanda is the founder and CEO of Road Rules Solutions, a mobile startup company that is revolutionizing the way people acquire driver's licenses in Zimbabwe through the Road Rules App.  The same application is empowering drivers by giving them access to information regarding traffic violations, the exact and correct fines as well as the statutory instruments that give rise to these traffic violations and traffic fines.  In its pilot phase, the app has been used by over 47,000 people in preparation for the provisional driver's license test and is anticipated to be adopted by over a million of the Zimbabwean drivers.  In pursuit of his entrepreneurial journey, Tawanda has managed to get the following accolades: 2018 Forbes 30 Under 30 Zimbabwe Nominee; Seedstars World Zimbabwe 2016 1st Runner-Up; DEMO Africa 2015 Zimbabwean Startup Winner; U.S. Department of State Professional Fellow 2014; Zimbabwe 2015 Innovation Baraza Innovators Finalist; Simba Savannah Show 2016 Episode Seven (7) Finalist; Zimbabwe Top Young Male ICT Innovator of the Year 2011; Zimbabwe Young Achievers Technology Awards 2015 Winner; Ampion Venture Bus Southern Africa Fellow and 2014 1st Runner-Up; Total Africa Startupper Challenge of the Year 2016 Zimbabwe Winner; Zimbabwe Top Young Male ICT Innovator of the Year 2013 1st Runner-Up; U.S. Department of State Professional Fellows Outstanding Alumni Impact Award Winner 2015; World Summit Awards Mobile Creativity With Social Impact Award 2016 Zimbabwe Nominee; President Barrack Obama's 2016 Global Entrepreneurship Summit Zimbabwean Delegate and Representative; The Hague Institute of The Innovating of the Law (HiiL) Southern Africa Justice Innovator of the Year 2017; South Korea International Telecommunications Union Summit, 2017 Zimbabwean Technology Startup Representative; and U.S. Department of State YALI TechCamp Lusaka 2017 trainer.
---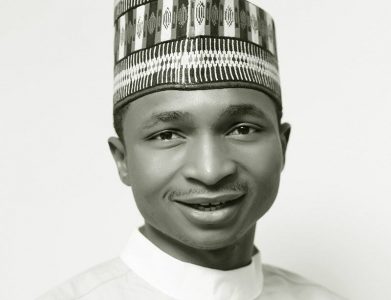 Hamzat Lawal
Chief Executive Connected Development [CODE]
Hamzat Lawal (Hamzy!) is an activist who has successfully led grassroots campaigns in over 40 African countries with over nine years experience in the non-profit sector and specializes in practical issues associated with Climate Change, Open Data, advocacy campaigns and development policies as it affects rural communities.  Hamzy is also the Co-Founder of Follow The Money, a Pan-African grassroots data-driven movement, and leads a team of technology- and innovation-driven campaigners to amplify the voices of marginalized communities in promoting accountability as it affects utilization of public funds focusing on specific communities across Africa.  He is currently the Chief Executive of Connected Development [CODE] and sits on the Executive Board of the largest Youth Movement in Africa, the African Youth Initiative on Climate Change (AYICC), advising on communications strategies and campaigns using technology tools in shaping and actualizing the Sustainable Development Goals (SDGs).
---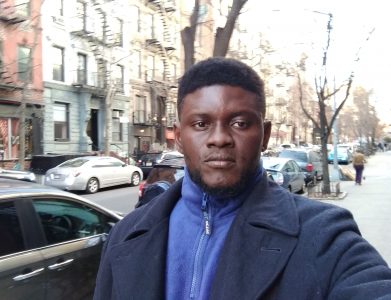 Blaise Aboh
Director Orodata Science & Civic-tech (OSC)
Blaise Aboh is a future tech architect exploring the impact of Automation and Artificial Intelligence in Data Analytics and Journalism.  He has developed several Conversational AI around finance, government and elections in order to demonstrate the immense gains of automation and AI.  As Lead Academy Trainer for Code for Nigeria, in two years, across major newsrooms he has trained over 600 reporters in over 250 newsroom trainings – which are over 700 hours when combined in topics such as Data Journalism, Investigative Reporting, Data Visualization and Geo Journalism.  As a program manager Blaise ideates, designs and implements high impact data-driven information communication projects (around Elections, Humanitarian Response, Insurgency, Cattle Herdsmen and Farmers Conflict) to address critical citizen and communal challenges.  He is highly experienced in graphical discovery and social behavioral analysis.  To enhance and balance government-citizen communications, Blaise has designed and implemented robust Information Education and Communication (IEC) programs to enable government build capability in communicating its own policies and programs, to further reinforce accountability and transparency.  Blaise's enthusiastic use of Quartz's Atlas to create more Africa-focused data visualizations, and his interest in training journalists and university students in Nigeria on how to use the tool won him the Quartz's Atlas for Africa Competition 2017 Award.  Blaise is a Code for Africa innovation fellow.  Blaise was also Leap Africa Social Innovation Fellow 2016.
---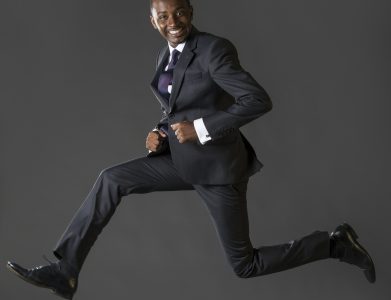 Mamadou Drame
EdTech Specialist DigitalSchool Technologies
Mamadou Drame has ten years of experience working in the technology industry with MNC and world leading editors.  Part of his daily job nowadays is to promote innovative education technologies that make teaching and learning easier, and to globally increase access to quality education.  Mamadou Drame is also involved in building youth entrepreneurship ecosystems and capacity building in technologies.
---