Trainer Bios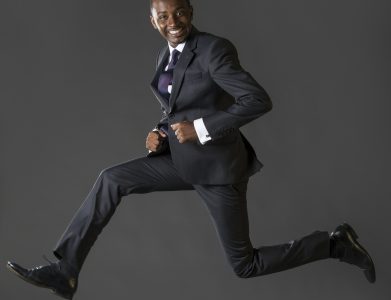 Mamadou Drame
EdTech Specialist DigitalSchool Technologies
Mamadou Drame has ten years of experience working in the technology industry with MNC and world leading editors.  Part of his daily job nowadays is to promote innovative education technologies that make teaching and learning easier, and to globally increase access to quality education.  Mamadou Drame is also involved in building youth entrepreneurship ecosystems and capacity building in technologies.
---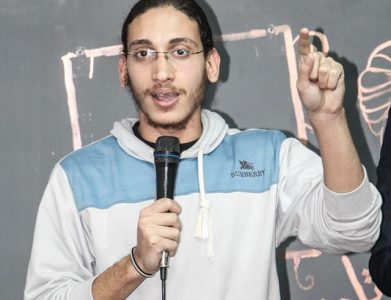 Mahmoud Ayman Mohamed
Programmer
Mahmoud is a professional programmer with excellent experience in many programming languages, with intermediate level of experience in software development, more than 2 years of experience working with digital fabrication tools and machines, and a background in Electronics, CAD, 3D modeling and designing, and fabrication techniques. He's suffered a lot from bad educational models and poor educators and has taken many online courses. He has realized the huge difference between the reality and what is learned in school and believes that online MOOCs will eventually replace traditional schools. He wants to help other people learn about technology.
---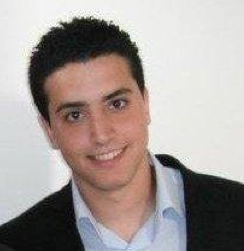 Abdelaziz Ben Yahia
PointCube
Abdelaziz works at on web applications at PointCube, a company that specializing in 3D configurable objects and visualizations.
He is currently working on his National Engineering Diploma in Informatics Technology. In his free time, Abdelaziz enjoys football and Kung Fu.
---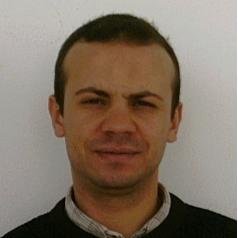 Mohamed Hichem DAKHLI
Training Manager Education For Employment Tunisie (EFE)
Mohamed Hichem DAKHLI currently works as a training manager at Education For Employment Tunisie (EFE). EFE listens to youth in the MENA region and provides them with career training, and more importantly, job placement. AT EFE, Mohamed, trains trainers, designs courses and implements training programs. He graduated from Institut Supérieur de Gestion de Tunis with a Bachelor's degree in Human Resource Management and Personnel Administration.
---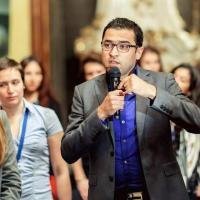 Mohamed Ali Chebâane
Consultant Tounes Ta3mal (Tunisia Works) project
Mohamed Ali is currently a Consultant working on the implementation of the Tounes Ta3mal (Tunisia Works) project, which is an initiative launched by Silatech in partnership with Microsoft as part of a regional Ta3mal platform. Ta3mal is the Middle East's first employability portal linking youth to career guidance, training, eLearning, work readiness and internship and job opportunities. He has more than 7 years of experience spent on positioning and reinforcing products/services on National and Regional markets. He is an experienced trainer and has delivered over a hundred trainings and workshops in the Middle East & Europe.
---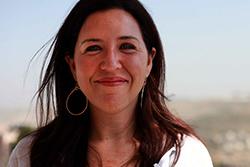 Maggie McDonough
Souktel
Maggie leads Souktel's relationships with clients and partners across the U.S. Before joining Souktel, she spent over 10 years at international non-profit IREX, where she managed media programs and global new business development–serving most recently as the Senior Development Officer for IREX's Education Programs Division. Prior to IREX, Maggie worked at the International Foundation for Electoral Systems (IFES) on programs which focused on civic education, political party development, and election administration–and at USAID's Europe and Eurasia bureau. Maggie brings extensive experience in technical assessments, proposal management, and Middle East/North Africa project development to the Souktel team. Maggie holds a BA in history from the University of Michigan and an MA in International Affairs from the George Washington University.
---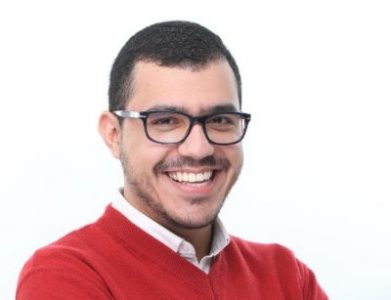 Zak El Fassi
Founder Zaigood
Zak El Fassi graduated from the prestigious Ecole Mohammadia des Ingenieurs (Mohammadia Engineering School) and worked as a web developer at Google in the Spring of 2012. He continues to attend and speak at Google events, evangelizing HTML5, open web standards and Google technologies. He also contributes to open-source projects, travels and takes part in social actions. Zakaria participated as a trainer in Embassy Rabat's TechCamp traveling to cities throughout Morocco to teach NGO leaders how to use technology to better manage their NGOs.  He currently has his own IT consultancy startup called "Zaigood," which he co-founded in 2012.
---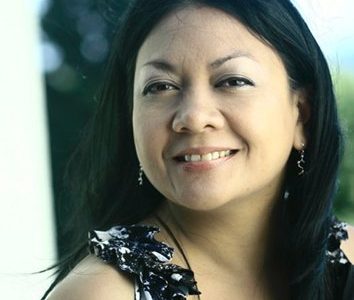 Josephine Dorado
Digital Strategist/Mobile App Development Consultant The New School/Funksoup
Josephine is a social entrepreneur, immersive experience designer and media studies professor whose work focuses on the innovative convergence of physical and digital experiences, arts with technology, and games with calls to action. Her work has been awarded both a Fulbright Scholarship and a MacArthur Foundation Award in Digital Media & Learning. In addition to being a regular TechCamp trainer for the State Department, she is also President of Fulbright's New York Chapter, a professor at The New School and a digital strategist/mobile app development consultant.
Previously, Josephine founded Kidz Connect, a virtual cultural exchange program that connects youth internationally through creative collaboration and performance in virtual worlds. She recently completed a residency in Austria, working with refugees to create virtual reality media narratives of their journeys and creating a methodology by which the VR workshops can be replicated. 
---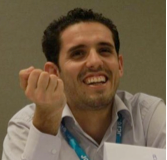 Oussama Abdelah Benhmida
Lab4Net
Oussama Abdelah Benhmida has extensive experience in civil society and community-based projects, working to advance human rights and youth empowerment. Professionally, Oussama develops websites and web based applications and creates e-learning systems. He currently works at Lab4Net, an innovative web-training company in Rabat, Morocco. In January, 2015, Oussama spoke about tech startups at the World Economic Forum in Davos, Switzerland.
---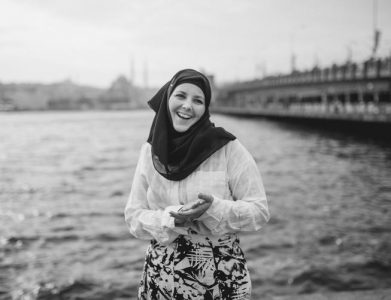 Amanda Ponzio-Mouttaki
Owner, Marrakech Food Tours, MarocMama.com
Amanda Mouttaki is an American expat living in Marrakech, Morocco. She runs the popular website MarocMama.com as well as owns the company Marrakech Food Tours. Amanda holds a BA in International Politics and an MBA in Project Management. She enjoys working in the fields of entrepreneurship and new media.
---