Trainer Bios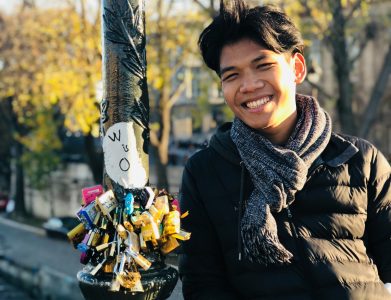 Hein Min Oo
Lead Trainer MIDO
Hein Min Oo is a peer educator, social entrepreneur and active youth from Myanmar. Currently working as a lead trainer at MIDO's Digital Security team and have been doing training and module development together more than 3 years. He is also a founder of Youth/29 and working to  spread ICT knowledge and ICT related job opportunities to university student and varieties of youth from grassroots communities.
---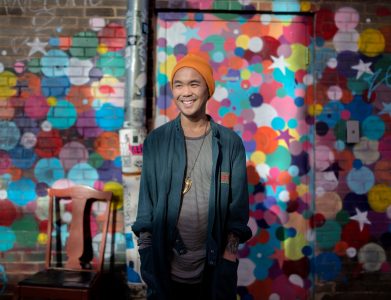 Adriel Luis
Digital and Emerging Media Curator Smithsonian Asian Pacific American Center
Adriel Luis is a musician, poet, visual artist, curator and coder from the California Bay Area. Adriel is currently based in Washington DC as the Curator of Digital and Emerging Media at the Smithsonian Asian Pacific American Center, where his team has been developing a series of "culture labs" as community-created alternatives to traditional museum exhibitions. He is also a founding member of the psychedelic spoken word collective iLL-Literacy, and moonlights on design projects with artists and non-profits. Adriel frequently travels, with particular interest in how digital space shapes global communities. Adriel can be found across online platforms as @DRZZL
---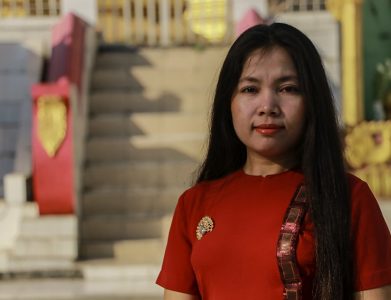 Nwaye Zar Che Soe
Founder Myanmar CinemAbility Network
Nwaye Zar Che Soe is a freelance filmmaker and social-worker. She is the founder of the Myanmar CinemAbility Network to foster the filmmaking skills of vulnerable youth including youth living with disabilities. She steps forward her creative stories from the local advocacy program to the international film festival. With the art of audio visual power, she has been showcasing the needs of grass-root people in Myanmar. She is the one who wants to revolutionize mainstream film society that tend to show the diverse people as those to take pity on, make fun of or lack of abilities.
---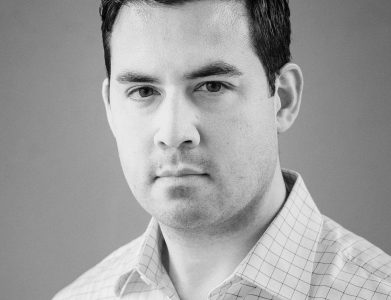 Samaruddin 'Sam' Stewart
Independent Media Technologist
Samaruddin "Sam" Stewart is a journalist and media technologist based in California.  He serves as a program manager for the SPJ Training Program in partnership with the Google News Initiative which has trained over 19,000 US journalists in the past two years across 48 US states.  Prior, he was awarded a Knight Foundation Prototype Grant for his innovative work in verification of visual content for journalism and was also selected as a Stanford University John S. Knight Journalism Fellow where his research focused on countering misinformation through technology.  His prior work includes senior managing and editing roles at Aol News, Agence France-Presse, The Arizona Republic, and he was also selected as the US Department of State's 189th Franklin Fellow, serving as a media expert providing strategic advising on media outreach and audience engagement. He holds an MBA from Central European University and both a Master's and Bachelor's degree from Arizona State University's Cronkite School of Journalism. In his work he has traveled to over 80 countries on 6 continents but more so cherishes his time at home with his wife and young daughter.
---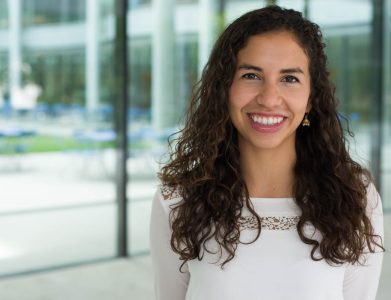 Claudia Sosa Lazo
Product Manager ConsenSys
Claudia is a Product Manager with a background in human centered design, strategy and entrepreneurship with a particular focus on emerging markets. She works at ConsenSys, where her team partners with governments around the world to leverage the benefits of blockchain technology to increase transparency in the land titling space. Previously, Claudia was a business design fellow at IDEO.org and IDEO CoLab, and a Product Design Lead at Proximity Designs, an award-winning social enterprise based in Yangon. She has lived and worked in Venezuela, Thailand, India, Myanmar, and the US, and holds a Bachelor of Arts degree (BA) from Columbia University as well as an MBA from the Yale School of management.
---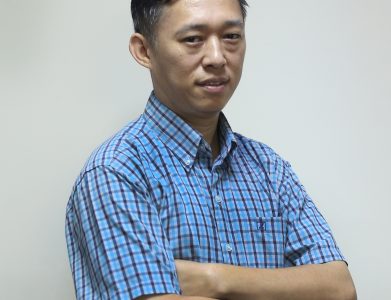 Zarny Win
Editor Myanmar Now
Zarny Win (real name Khin Maung Htwe) started out as a journalist at the Burmese-language version of The Irrawaddy Magazine's website in 2000, later rising to become a copy editor. He was also editor of the popular Moemaka online community. Born in Mogok, a small township in Mandalay Region known for its flawless rubies and sapphires, Zarny has considerable experience working and mentoring journalists and regularly provides media training, a profession far from from his childhood dreams to become a drummer or a footballer. Zarny is currently undertaking mentoring for a number of Burmese journalists as part of a Thomson Reuters Foundation programme to encourage investigations into corporate governance and the environment.
---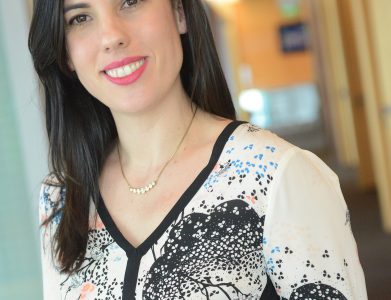 Clair Deevy
Director of Community Affairs, APAC & LATAM Facebook
Clair joined Facebook in 2015 and is Director of Community Affairs for Asia Pacific and Latin America. She is focused on community engagement, digital literacy, women's empowerment, data for good and creating partnerships for positive social impact. Previously with Microsoft for 10 years Clair's led Microsoft's Corporate Social Responsibility programs in Asia Pacific. Working in the field of CSR, communications and partnerships for more than 20 years Clair's professional experience encompasses Government, NGOs, private sector and corporate foundations. Clair holds a Bachelor of Applied Science in Environmental Management, a Master of Management and is a qualified Partnership Broker. In 2014 was appointed an Ambassador for Women in Technology for Singapore Committee for UNWomen.
---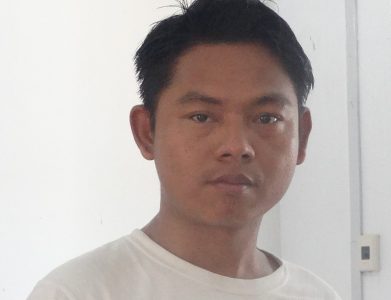 Wai Phyo Aung
Managing Director & Founder AIT Computer Co., Ltd
Ko Wai Phyo Aung is a Managing Director & Founder of AIT Computer Co., Ltd and also a professional member of MCPA (Myanmar Computer Professionals Association). He has been in IT field since 2005 and he now has released over one hundred ICT books and ten thousand e-Learning training videos in Myanmar language. He is also a Senior Trainer at MBAPF (Myanmar Book Aid & Preservation Foundation) and has been providing Mobile Information Literacy & Cyber Security training at Parliament, Ministry, Library, Community Center, University and NGO, INGO. He holds Bachelor of Arts in English, Certificate in Computer Science from  Saylor Academy (Online). Now he is sharing IT knowledge by releasing books and videos in Myanmar language, starting from Basic level to Computer Network, Web Development, Database, Programming, Cyber Security, Cloud Computing, and also by opening short course "Bootcamp".
---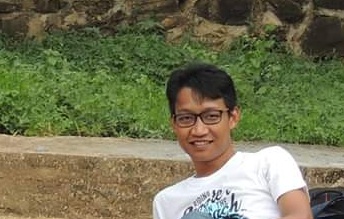 Htet Aung
Project Manager Myanmar Book Aid and Preservation Foundation
Htet Aung is a project manager at Myanmar Book Aid and Preservation Foundation for ensuring access to information for Myanmar people through modernizing traditional public libraries into community centers in Myanmar. He is responsible for connecting with public libraries and local and international partners for achieving organizational goals.
He also involve in the planning process of specific projects and collaborate with other team members for sound implementation. Prior to joining Myanmar Book Aid and Preservation Foundation, he was a program manager at a community based youth social initiative group in Mandalay since 2009. He holds Bachelor of Laws and post-graduate diploma in international relations and comparative politics at Yangon University. His interest is how to effectively allocate and utilize resources for development of Myanmar and he believes that working together makes us moving forward.
---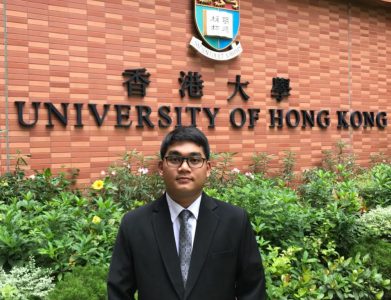 Zaw Myo Min
Tech for Peace Associate Phandeeyar
Zaw Myo Min is Phandeeyar's Tech for Peace Associate. He started his career as intern reporter in Mizzima Media Organization in 2014, research assistant and assistant coordinator for Myanmar ICT for Development Organization (MIDO) to initiative facts checking based information flow management mechanism in conflict areas between pre and post 2015 general election in Myanmar through supporting digital and news literacy trainings to the local communities and collaborating with Search for Common Ground (Myanmar). He worked for "Peace Memories" Yangon Research as local researcher together with the Myanmar Media and Society (M.MAS) project team that was implemented by two scholars from the St. Antony College, Oxford University and the research team from Myanmar ICT for Development Organization (MIDO). He also experienced in local think tank "The Salween Institute for Public Policy" as a research assistant through providing evidence-based policy brief with data and facts to popularize federalism and peace dialogues among ethnic armed groups and ethnic political parties and to empower women participation in peace and politics of Myanmar. He is a former Academic Fellow of Young Southeast Asia Leaders Initiative (YSEALI) for Civic Engagement program at the University of Nebraska – Omaha in 2017, alumni of Asia Institute for Political Economy in Hong Kong University in 2018. He holds Bachelor of Arts in Social Studies, minor in Journalism from the Liberal Arts Program of Myanmar Institute of Theology and a Bachelor of Arts (distance) in English Literature and Communication from East Yangon University.
---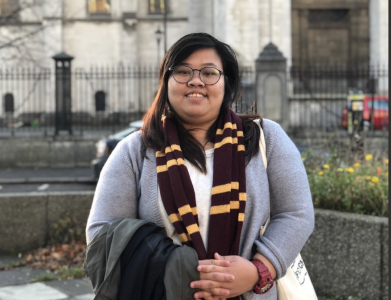 Hnin Nu Nu Niang
Project Coordinator Myanmar ICT for Development Organization (MIDO)
Gar Gar is an ICT for peace program coordinator of MIDO. She currently leads on news literacy training and "real or not" verification and fact checking program. She is interested in information disorders, security and privacy issues, social media ,hate speech, religion, peace and conflict. Gar Gar is a geek, an aspiring social media analytics and a media literacy and digital security trainer.
---