Trainer Bios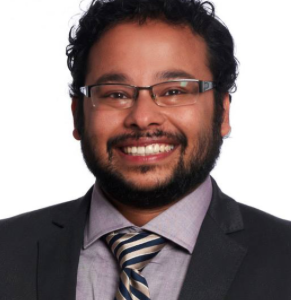 Neil D'Souza
Founder & CEO Zaya Learning Labs
Neil D'Souza is the Founder and CEO of Zaya Learning Labs, a disruptive educational startup bringing affordable education solutions to low-income communities around the world. Neil developed an innovative ClassCloud product that brings Online Content to regions without the internet in a cost effective way. Over the last 5 years, Zaya has pioneered an implementation model that allows "Anyone-Anywhere" to implement a fully personalized curriculum for under $1 per child per month. Today, Zaya reaches over 70,000 students who use personalized instruction with technology as a core part of their learning everyday. With over 150,000 students signed up next year, Zaya aims to become the largest affordable learning solution for the market that was historically underserved. Neil has over 10 years experience in education and technology spreading across US and India markets. Before Zaya, Neil worked at Cisco Systems in the US on Mobile Internet products that form the core of U.S telecom infrastructure
---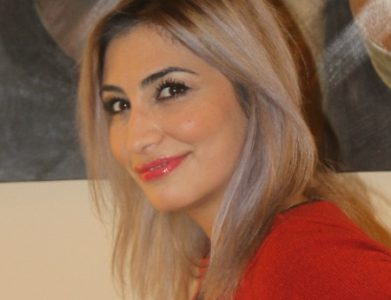 Nada Toufaily
Projects Coordinator USPEaK
Nada Toufaily has a background in English Language and Literature. She taught for 4 years and was a volunteer with INJAZ Lebanon where she trained students on personal economics. At the same time she became a part of USPEaK, a local NGO in Baalbeck Lebanon where she currently coordinates projects. While teaching, she was a social trainer and found out that she is driven by the humanitarian work and that she has a vision in making a better future for people. So she started working as an educational coordinator at an International NGO based on her experience. Her vision widened and she wanted to serve her local community by returning to her mother NGO, USPEaK.
She then became the Projects Coordinator and a social trainer. She wanted to invest her expertise and improve the life of others through empowering women and providing trainings on life skills package that is a basic need in their life. In addition, she conducted trainings on conflict management, leadership, citizenship, and social cohesion. She had a positive impact through her social trainings on conflict prevention on the Massive Open Online Course that recently took place at USPEaK as a part of the facilitated sessions for both refugees and the host community.She wants to improve, get more experience for building a good reputation in the humanitarian field.
---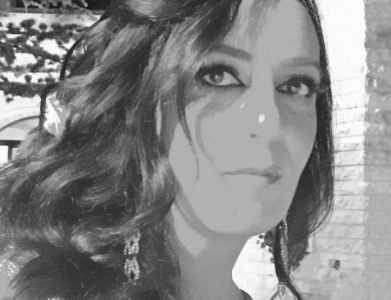 Rawan Yaghi
Director USPEaK
Rawan Yaghi has a background in English Language and Education and used to teach in high schools until 2016. She believed that education helps her mission as a change agent with youth. She is a co-author of Women Teaching Women English published by University of Oregon and a co-author of International Perspectives on Teaching and Learning with GIS in Secondary Schools. She is an activist in women empowerment through education and socio-economic situation. She has established USPEaK as a non-profit, non-governmental organization in Baalbeck, Lebanon in 2009 and worked on many projects to build citizenship and democracy among youth through European and American grants. USPEaK gets its sustainability from TEFL courses including TOEFL, IELTS and SAT.
Rawan is a trainer on conflict management, social cohesion, and others. She is also an alumna of US Embassy Exchange Programs like the Hubert Humphrey Fellowship on Public Policy Analysis from University of Minnesota and International Visitor Leadership Program with TESOL focus. Through the exchange programs, Ms. Yaghi was very active taking opportunities to learn about project management, restorative justice, women leadership, human trafficking, and critical thinking and other areas for professional development. She has focused on youth as change agents and women in politics.
---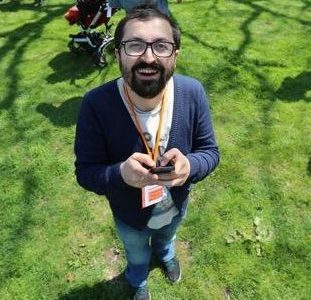 Kenan Dursun
Founder and CEO Sivil Alan Haberleri
Kenan was born in Düzce in 1984. He graduated from the Mechanical Engineering from Sakarya University in 2007. He studied Master of Business Administration at Beykent University. While studying at Sakarya University Kenan became interested in volunteerism and NGOs. In 2007 he took a training for peer education. He started to work at a private company as a quality system engineer in 2007, and became interested in working for civil society. In 2009-2010 he worked as the Istanbul 2010 European Capital of Culture Agency Field Coordinator at Volunteer Program. Between the years 2011-2014 he worked as a Project Coordinator at Istanbul Bilgi University Civil Society Studies and Istanbul Bilgi University Youth Studies Unit.
He is still studying at Bilgi University Media and Communication Systems and his thesis is about 'How NGOs are using Media and Technology.' He worked for 'Dialogue for a Common Future Association' as a General Coordinator from January 2015 to August 2015. He worked for the Thing Project which is about social tech and social good for 3 years as a Communications Consultant/Project Coordinator. He's also working for EU Projects as a Communication Adviser. Now he's working at Habitat Association. He likes social media tools and technology.
---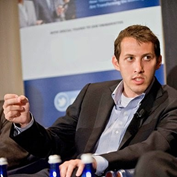 Eric Tyler
Co-Founder Globality
Eric Tyler focuses on the intersection of technology and economic development in global markets. Eric is the co-founder of the social enterprise Globality, which supports high-impact entrepreneurs and organizations across more than 100 countries, and currently works with the World Bank CGAP on mobile technology and digital finance issues. He is an adjunct research fellow with the think tank New America, where he focuses on how mobile technology can be utilized for economic empowerment from researching mobile money products to advising technology startups. His writings have been published in The Guardian, The Wall Street Journal, CNN International, among other outlets.
---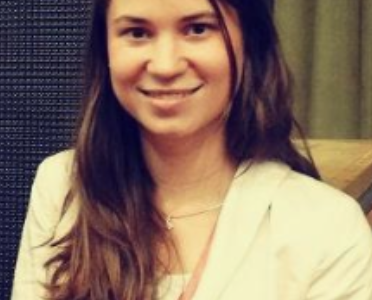 Orsolya Jenei
Youth Development/Community Engagement Professional Search for Common Ground
Orsolya Jenei founded "Mapping for Niger" at the Université Abdou Moumouni in Niamey. She is a master trainer with USAID's PDEV II program, working with collaborative mapping and social media for positive youth engagement. Since 2012, she has worked on the international project OpenStreetMap, a digital platform creating  collaborative maps open to the world. She contributes to the development of technical volunteers in this area in Niger, Burkina Faso and Chad and has four years of experience training youth in 2.0 technologies for sustainable development and humanitarian action. While uploading mapping data for their countries, these young people gain practical experience that can also serve them in their future professions. Orsolya is an economist of Hungarian origin, and is fluent in French and English.
---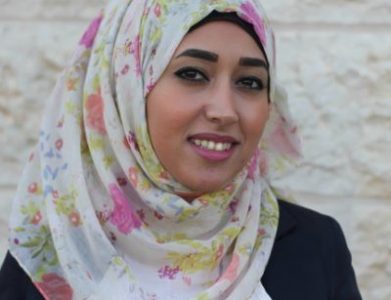 Hanaa Al-ali
Quality Assurance Engineer SoukTel Mobile Solutions
Hanaa oversees delivery of and training for all new software products developed by Souktel for refugee response programs in Turkey, Jordan, and elsewhere. Previously, she worked as a QA Engineer for the Palestine-based firm Exalt—a provider of mobile solutions to clients which range from Alcatel-Lucent to HP. Hanaa holds a B.Sc. in Computer Science at Palestine's Birzeit University, and is a Cisco Certified Network Associate.
---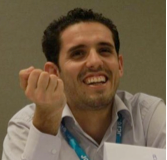 Oussama Abdelah Benhmida
Lab4Net
Oussama Abdelah Benhmida has extensive experience in civil society and community-based projects, working to advance human rights and youth empowerment. Professionally, Oussama develops websites and web based applications and creates e-learning systems. He currently works at Lab4Net, an innovative web-training company in Rabat, Morocco. In January, 2015, Oussama spoke about tech startups at the World Economic Forum in Davos, Switzerland.
---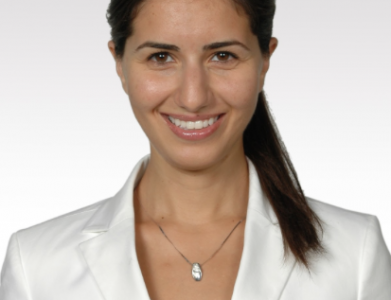 Esra Dogramaci
Senior Editor, Digital Deutsche Welle
Ersa is the Senior Editor, Digital at Deutsche Welle. Before that, she worked as a digital consultant at BBC World Service. She's worked across many digital projects at the BBC including digital strategies for the flagship current affairs programs Newsnight and HardTalk. Her main focus for the past two years has been leading a team that looks after 20 World Service YouTube language channels with results stretching to 550% growth in just a year. She's recently been leveraging that experience for video across other social platforms. She has written for and presented at the Reuters Institute at Oxford University and Google's Newsgeist. Prior to the BBC,
---