Trainer Bios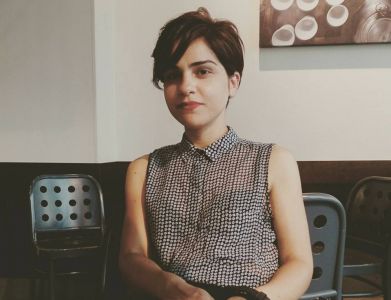 Narine Khachatryan
Journalist/Translator/Researcher Bellingcat
Narine Khachatryan is a Yerevan-based journalist/translator/researcher who focuses on research on social, economic, human rights and political issues in Armenia and the South Caucasus. As part of her work with Bellingcat, she has hosted and co-led a number of workshops and trainings on open source investigations in various countries, including Turkey, Jordan, Georgia, Kazakhstan, Kyrgyzstan, and Senegal.
In addition, Narine works with a Yerevan-based group of independent journalists and is the editor of the English version of the group's website. She holds a degree in Linguistics and International Tourism from the Yerevan State University of Languages and Social Studies.
---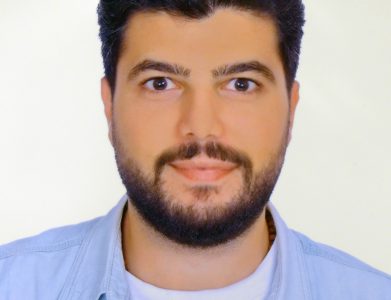 Mohamad Chreyteh
Senior Broadcast Journalist BBC Arabic
Mohamad Chreyteh is a Lebanese award-winning journalist and filmmaker, specialized in covering current affairs, politics, conflict and terrorism, human-interest stories, minorities, refugees, and war reporting in the Middle East. He is currently working as a Senior Producer for BBC Arabic. He recently worked as Producer for BBC News in English (UK / global), and Video Journalist for BBC World service. Mohamad worked as Video Reporter at Agence France Press (AFP), and was the Middle East Producer at NTN24 and RCN, Colombia. He also was the Senior Producer and MENA Editor at Transterra Media, until August 2016, where he earned a very good experience in disrupting technology, start-up companies and has contributed to building online platforms that evolved the media production industry. Mohamad has produced and co-produced reports and digital content for top-level international broadcasters and websites including CNN, France 24, TF1, ZDF, ABC News, BBC, AOL, al-Jazeera and al-Arabia. Among the reports are features titled "Life Under ISIS Controlled Raqqa", and "The Hannibal Gaddafi Files". His written work has been published on international news websites including The Huffington Post Arabic, Daily Mail, The Diplomatic Observer, and Christian Science Monitor. Mohamad's field experience includes work in conflict zones and hostile environments, including Syria and Lebanon. He holds certificates in HEFAT from "1st Option Safety," hostile environment management from the "International Federation of Journalists" (FIJ) and HEFAT from "Trauma Training for Journalists" (TTJ).
---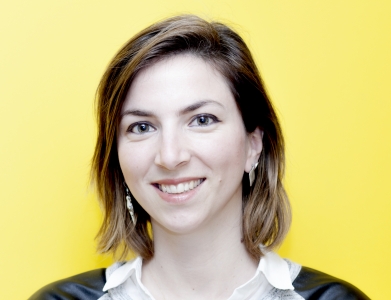 Esra Yalcinalp
Video Journalist BBC
I have been working in video production since 2004 and currently work as a video journalist for BBC Turkish. I started as an associate producer in Boston making documentaries for PBS, Discovery Channel and various museums across the US such as the Smithsonians. I returned to Turkey and worked as a broadcast journalist and produced TV programs. I was the local producer for Anthony Bourdain's "No Reservations" and "Parts Unknown" episodes in Istanbul. I worked with countless brands from concept phase to final delivery, to deliver video products that serve their specific needs. I have been giving workshops in the format of video marathons for NGOs where they create videos in two days.
---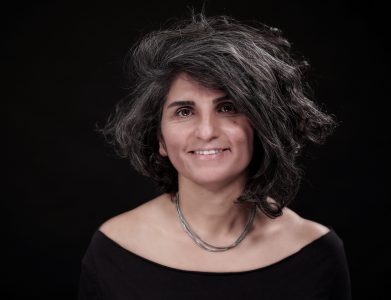 Pinar Dag
Founder & President Data Literacy Association
Pinar works as a lecturer in the new media department of Kadir Has University. She is the founder and president of the Data Literacy Association (DLA). She has been working in the fields of data literacy, open data, data visualization and data journalism. Since 2012 she has been organizing workshops for journalists on these issues.@pinardag
---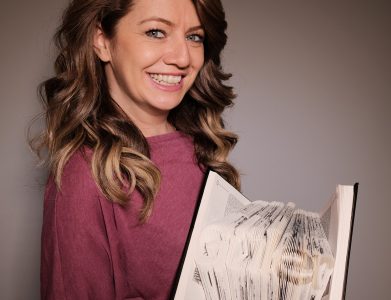 Güler Altınsoy
CEO IDEMA International Development Management
Güler Altınsoy holds a BA in Political Science and International Relations from Marmara University and an MSc in Development Studies from the School of Oriental and African Studies (SOAS) University of London. Güler is an entrepreneur, co-founded IDEMA – International Development Management, Needsmap – Platform Cooperative and INOGAR – a social cooperative and incubation center for social platforms. Güler is one of the co-founders of İhtiyaç Haritası "Needs Map" which is an online platform where people-in-need meet the people who want to support and make a difference in their neighbourhood. As the first online social cooperative of Turkey, Needs Map brings an innovative approach to sharing, volunteering and creating impact for people, cultivates 'online collectivity' by bringing social benefit and technology together and presents a best practice for TECH4GOOD. Needs Map has attracted over 3.4 million visitors and bridge matched over 10 million dollars equivalent of social aid. Güler Altınsoy is also one of the co-founders of the cooperative 'INOGAR', a new generation incubation center which combines innovation and enterprise culture with civil society, public sector, sustainable development, culture-arts, and technology. Guler Altınsoy is a Development Expert, previously worked with several international development organizations like World Bank, UNDP, UNFPA and Save the Children and private sector organizations for corporate social responsibility projects like Google, UPS, US Chamber of Commerce, Center for International Private Enterprise.
---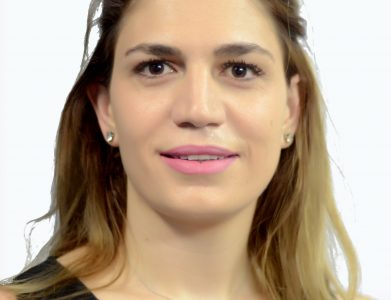 Riham Abu Aita
Consultant UNESCO Office in Palestine
Riham Abu Aita is a communication expert, with more than 10 years of experience in local and international organizations. She focuses in Humanitarian and human rights fields, and advocating for the right of freedom of expression. Currently, she is working with UNESCO's National Office in Palestine to create national mechanism for monitoring and reporting on Safety of Journalists and the issue of Impunity in Palestine.
---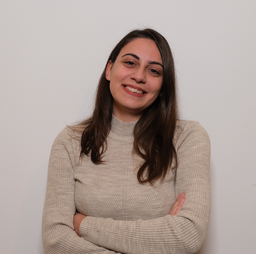 Gülin Çavuş
Editor-in-Chief Teyit.org
Gülin Çavuş is a co-founder and Head of Strategy at Teyit, a Turkish fact-checking platform. Studied Global Politics and International Relations at METU and Binghamton University, SUNY. She graduated with her Master's degree in Urban Policy Planning and Local Governments. She also attended a journalism fellowship program by Uğur Mumcu Investigative Journalism Foundation in 2016. She worked as a reporter at different news websites and press advisor at The Grand National Assembly of Turkey. She was awarded International Fact-Checking Network Fellowship in 2017 and worked on misinformation problems about refugees.
---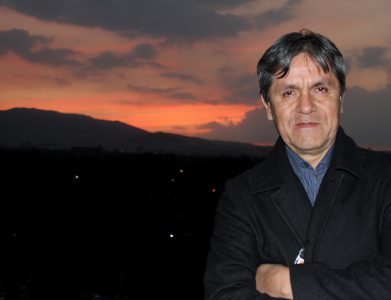 Jorge Luis Sierra
President Border Center for Journalists and Bloggers
Jorge Luis Sierra is a co-founder and President of the Border Center for Journalists and Bloggers, a non-profit organization based in Edinburg Texas. He is leading the Investigative Reporting Border Hub project to produce data-driven stories on corruption issues at both sides of the U.S. – Mexico border. As an investigative reporter and editor, Jorge Luis focuses at the intersection of technology, investigative journalism, and cybersecurity. He directed the Mike O'Connor Fellowship Program, a project dedicated to developing new generations of Mexican investigative reporters to conduct in-depth investigations about corruption, torture, human trafficking and abuse to Mexican private soldiers. As a Knight Fellow of the International Center for Journalists, he created digital maps to track crime, corruption, and attacks to journalists in Panama, Mexico, and Iraq. He developed the Salama web application for journalists and human rights defenders to conduct a risk assessment and improve their security posture. He is the author of a dozen books and chapters on counterinsurgency and armed conflicts.
---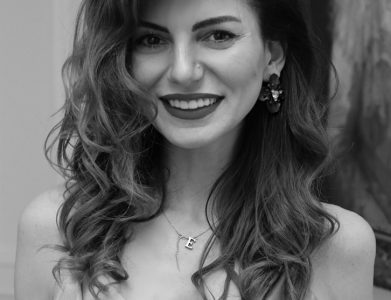 Esra Arslan
Board Member Needs Map
Esra Arslan, a Board Member of Needs Map, studied Economics at Marmara University. She has 16 years of experience in the hospitality sector; she worked as a coordinator in international organizations for 2 years, was a Sales & Marketing Manager in the tourism sector for 12 years, and a Tourism manager in the Assistance sector for two years. She has participated in many tourism fairs and sectoral seminars. She has also volunteered with several NGOs. During her two years in the United States, she volunteered at a church where she conducted personal development trainings for the 12-18 and 35-55 age groups. She participated in charity events organized for homeless people in Turkey and abroad. After serving as the General Coordinator of Needs Map, she is currently an active Board Member. Esra has also participated in numerous folk dance festivals as a performer since her childhood and had the opportunity to see many different countries and cultural exchanges. She speaks English and Spanish. She likes playing volleyball, learning new languages, reading books, walking, traveling, cinema, music and dancing.
---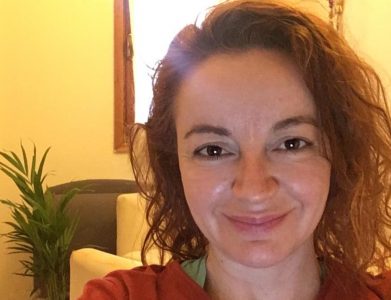 Gülçin Şahin
Campaign Advisor Change.org
I am an advisor on advocacy campaigns and currently working at Change.org Turkey as a campaign advisor and digital strategist. Before Change.org, I worked at Greenpeace Mediterranean for 6 years as a Senior Communications Specialist and had various training on effective campaigning and communications. I have also been part of voluntary civil rights projects since university both in Turkey and abroad.
---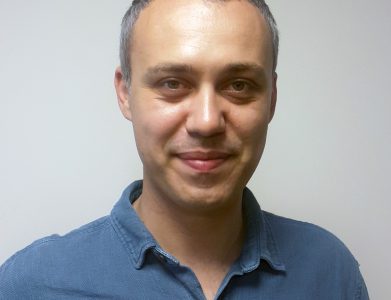 Orhan Şener
Director TGSA - The Press Academy of the Journalists' Union of Turkey
Orhan Şener, obtained his Bachelor's Degree in Business Economics and has started his Master's Degree in Information, Communication, and Society at City University London. He graduated from the program with his dissertation titled 'Online Political Participation of University Students in Istanbul.' Since 2014, he has been enrolled in the Ph.D. Program in Media and Communication Studies at Galatasaray University. The title of the Ph.D. dissertation is 'Informational Access and Filtering Practices: A Study on Turkish Journalists.'
He regularly lectures on communication studies, economy-politics of media, new media and digital transformation and innovation at Bahçeşehir, Kadir Has, Kültür and Nişantaşı Universities.
---